Canada is ready to welcome 465,000 newcomers in 2023! And, if you're one of many about to call Canada home, the Canadian Connections Summit is fast approaching. This online summit is a great opportunity to connect directly with newcomer settlement services from cities across Canada. You can engage with labour market specialists, employment specialists, housing experts, and settlement support counsellors with vast experience to ensure your success in Canada.
The two-day summit is a cost-effective and efficient way to research landing cities and learn about job-search programs. settlement services, housing options, and much more. It's also a great time to ask the people who can help you make smart landing decisions about your important questions!
Check Out Our Summit Exhibitors
Products & Services
Scotiabank: Visit our booth to learn how the Scotiabank StartRightⓇ program for newcomers can help you to prepare financially for life in Canada before you arrive!
Aha Insurance: If you're moving to Canada or have recently arrived, travel health insurance and renters insurance can protect you and your family. Visit us to learn more and get a quick quote.
Prepare for Canada helps newcomers with their settling, employment, and financial first steps in Canada through our strong relationships with community and business partners. Have questions about who to connect with? Visit our booth and we can direct you to the exhibitors who can best answer your questions.
Rentals for Newcomers provides solutions for your unique housing needs. Visit us to learn how we do the important work of finding landlords who are prepared to rent to newcomers, serving to remove one big barrier for you upon your arrival.
Related Posts:
Canadian Connections Summit & Newcomer Success
Discover Canadian Cities at this Online Summit
Ontario Canada | Population, Cities, Economy & Culture
What to Know About Living in Calgary, Alberta
Thought Leadership on Immigration, Economy, and Housing are Key Goals for Rebekah Young
Settle in Canada with Confidence and Ease
Day One Exhibitors
An Overview of Canada's Labour Market
June 14th, 2023 | 11:30 am – 2:00 pm EST
Connect directly with employment service providers and experts who can discuss programs that are best suited for your specific occupation and professional goals.
Engage in live chats and discover the benefits of working with employment specialists who can give you an essential job search advantage.
Planning for Canada helps immigrants prepare for their move, settlement and employment in Canada. Planning for Canada offers FREE orientation services online (worldwide) and in-person (in India and the Philippines). Our live, interactive, and personalized services provide the information you need to better prepare for life and work in Canada. Since 2007, we have served more than 63,000 clients from 111 countries.
Pre Arrival Canada is a centralized registration portal that facilitates access to multiple government funded pre-arrival programs and services. You can browse and register for free pre-arrival services to get help before arriving in Canada. These services offer support with settlement and employment needs connecting you with the appropriate information and resources to successfully settle in Canada.
Next Stop Canada is an online, pre-arrival settlement service funded by Immigration, Refugees and Citizenship Canada. We offer youth and adult immigrants (ages 12+) personalized information, one-on-one support and settlement resources to help you prepare for life in Canada. Representatives from Next Stop Canada will be available on days one and two.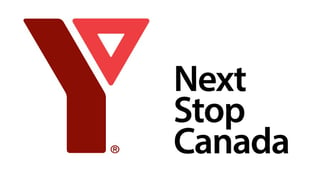 BCCA-Integrating Newcomers program is a government-funded, free, nationwide employment coaching service for eligible skilled immigrants looking to transition careers to the construction industry in Canada – before moving here. Learn how you can access free one-on-one coaching to support your career transition to Canada's construction industry. Get one-on-one support to build your career before you immigrate. We'll help you access the right tools, resources, job leads and referrals to build your career faster.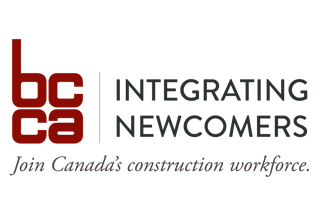 FAST (Facilitating Access to Skilled Talent) helps immigrants launch their careers in Canada by offering FREE, self-paced, online employment preparation and skills assessments in six key sectors: Accounting, Biotech & Life Sciences, Culinary Arts, IT & Data Services, Skilled Trades, and Seniors Care. Through FAST, skilled immigrants can overcome common employment challenges such as navigating the Canadian workplace, getting 'Canadian Work Experience', and finding professional networks.
Day Two Newcomer Services Exhibitors
Evaluating Landing City Options
June 21st, 2023 | 11:30 am – 2:00 pm EST
Connect with leading experts from newcomer support organizations who can guide your newcomer experience. You'll learn about free services that can help you gain essential skills and connections to help you integrate into Canadian society. Our exhibitors will help you discover and learn about the local job market, rental and homebuying options, and vital newcomer support services in these growing cities:
Vancouver | Surrey | Calgary | Edmonton | Saskatoon | Regina
Winnipeg | Mississauga | Ottawa | Windsor
 Interested in learning about these cities?  Read more here.
Learn more about our exhibitors:
Catholic Crosscultural Services (CCS) is a national non-profit organization based in the Greater Toronto Area. CCS aims to empower immigrants and refugees of all religions, ethnicities, countries of origin, immigration status, sexual orientation, or political affiliation to develop the skills and acquire the necessary knowledge to settle, integrate and succeed in Canada.
Skilled Immigrant iNFOcentre, Vancouver Public Library is an online and in-person resource centre that helps newcomers to Canada find the information they need to get a job, explore careers or start a business. All of our services and resources are free and are created by staff at Vancouver Public Library.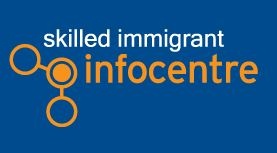 DIVERSEcity based in Surrey, BC can help you to build the life you want in Canada. Our experienced team of immigrant settlement workers, employment specialists, and counsellors can work with you to identify your goals, determine your settlement and career needs, and help you use your strengths to build a future here in Canada.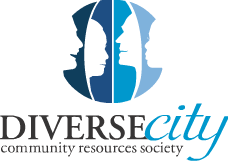 Immigrant Services Calgary offers many services to ensure families and individuals have the support needed to successfully begin a new chapter of their lives in Canada. We can help you learn about daily life in Canada, prepare for the Calgary job market, assess your English language skills, and more!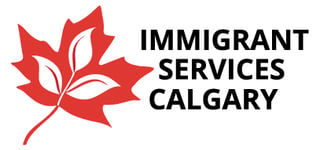 ERIEC is an industry-led, not-for-profit organization that welcomes immigrants and ensures they participate in the economy to their full potential. We match professional newcomers with local business leaders under one of our two program streams: Career Mentorship Program or Career Networking Program.

Edmonton Newcomer Zonal Outreach: The Edmonton Settlement Sector Zonal Outreach initiative aims to connect higher numbers of newcomers in every zone to Anglophone/Francophone settlement services in Edmonton in a client-centered manner. Edmonton's Zonal Outreach Strategy is intended to guide the sector in understanding the trends in newcomers' access to settlement services locally. Newcomers will be aware of settlement services available in their communities and are supported in their integration into Canadian society.
Regina Open Door Society is a non-profit organization that provides settlement and integration services to refugees and immigrants in Regina.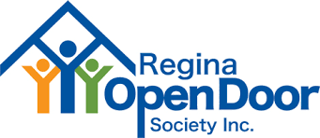 Saskatoon Open Door Society helps newcomers get settled in Canada and in Saskatoon. It offers programs in the following areas: settlement and employment services, language training and translation services, family, youth and childcare services, community programs and events, local engagement, and volunteering.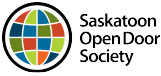 Immigrant Centre Manitoba has served newcomers in Manitoba for more than seven decades. Our programs for newcomers include settlement and employment services, verification of translations, and rural settlement support. Newcomers can also register for citizenship classes, and workshops to prepare for the driver's knowledge test.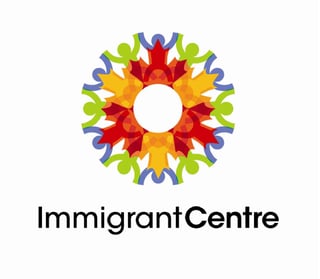 Mainstreet Equity Corp. currently owns and manages rental properties exclusively throughout Western Canada, including Calgary, Edmonton, Vancouver, Regina, Saskatoon, and Winnipeg. We can help you find the best accommodation for your budget and needs.

Peel Multicultural Council (PMC) provides settlement services to newcomers to Canada. Our services include English classes, Enhanced Language Training, Job Search Workshops, Newcomer Settlement Program, Community Connections for adults and youth, and many more. PMC serves the cities of Mississauga and Brampton, Ontario.

YMCA Newcomer Information Centre is a welcoming place for immigrants to start their new lives in Canada. Our program ensures that you receive the relevant information to make informed decisions and achieve your personal settlement goals. The services are available online.

Women's Enterprise Skills Training (WEST) works to improve the employability of visible minority women in Windsor. We are committed to meeting the employment skills development needs of visible minority and newcomer women. Our programs and services address individual and group needs to enhance employability and self-sufficiency.